Listen: We want you to feel comfortable enough to place your order right now. That's why we are staking our reputation with these 4 powerful claims:

1) We PROMISE that you will receive the lowest price possible. We have an incredible price match guarantee + 5%. Find it cheaper? We'll match that price and give you an additional 5% discount!

2) We PROMISE that everything that was said on this website is true. Go ahead and order this wall art. If you don't love it, we'll refund your money immediately. (Honestly, we know you'll love it!)

3) We PROMISE there are no additional costs. Free Shipping and No Taxes!

4) We PROMISE that we live and breathe by our motto of providing excellent customer service. We are here to help you anytime you need!

To sum it up, here's WHY you should buy from us:
An amazing price match guarantee + 5%.
Free shipping & Fast 3-5 Business Day Shipping
100% Satisfaction Guarantee
Excellent customer support: we are only one phone call away from you… and always looking for the way to help you!
*Limited Quantities* - Order Now Before They Are All Gone
Scientists say that wall art can reduce stress by up to 75%!
Let The Presence Of This Art Give Your House Powerful And Calming Vibes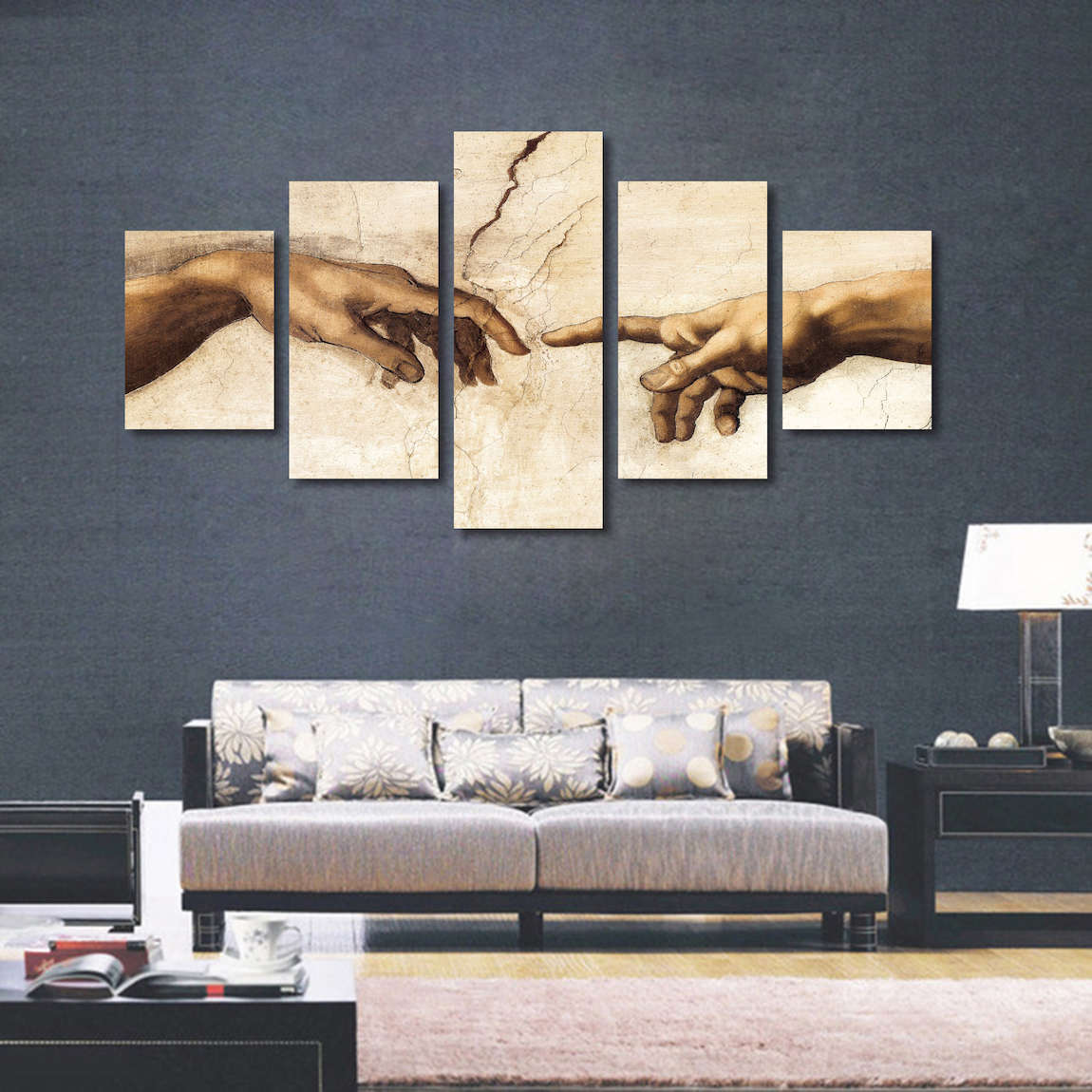 Are you a spiritual person? Do you love Michelangelo's Creation of Adam? If so, we have GREAT news for you.

We've created a superb and transcendental wall art that are not only eye-catching, but also simply beautiful, to decorate any room in your home.
"And not only that, but the relaxedness that it inspires will keep your house always with good vibes…"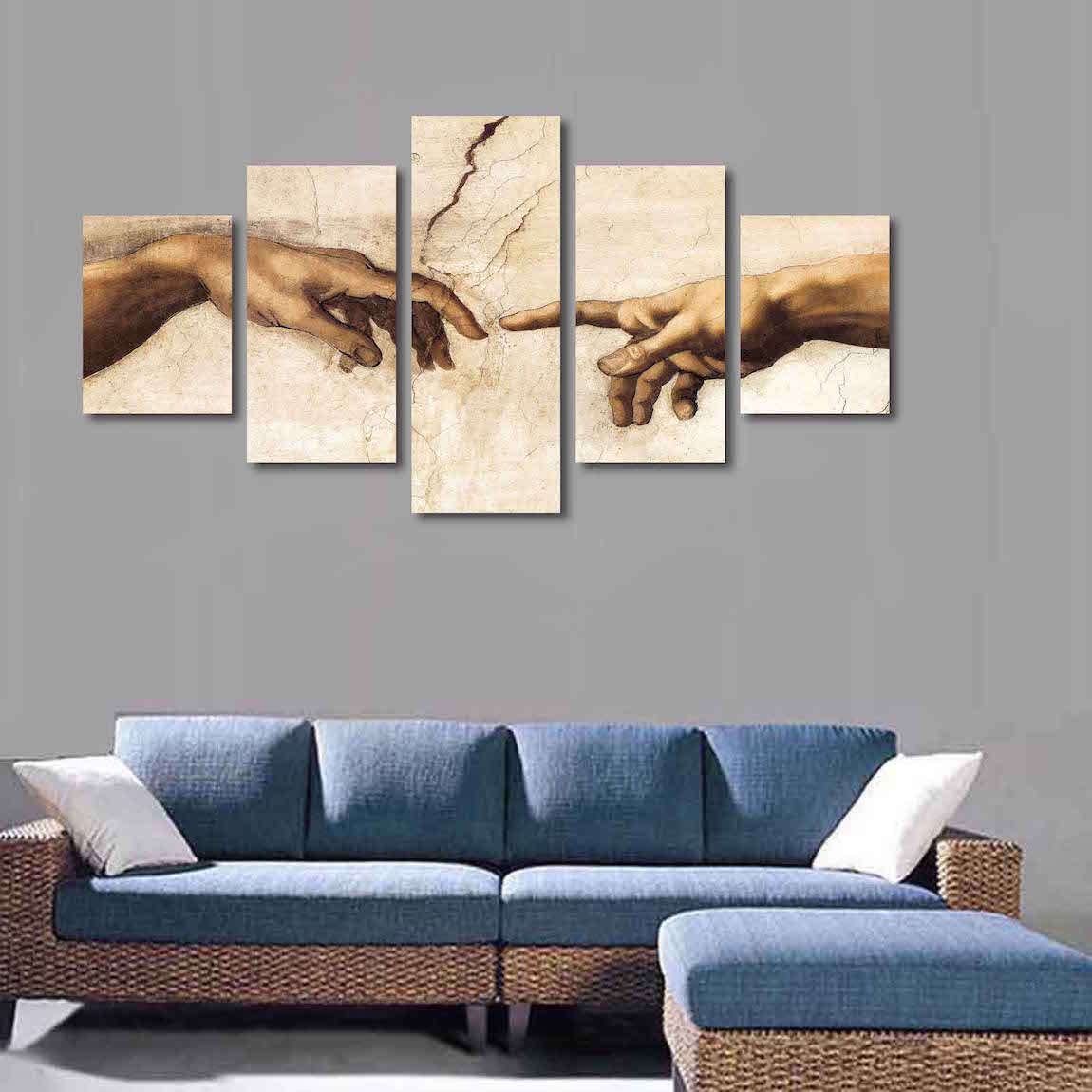 When you have one of our
large Christian Wall Art
pieces in your bedroom, living room, or even office,
you
also have a piece of calmness that will instantly transport you, your friends, and your family to a blissful calm state…
This is ideal for spiritual people who firmly believe in Jesus and his great contribution to the whole world
.
Finally...A Wonderful Way to Bring Life into Your Room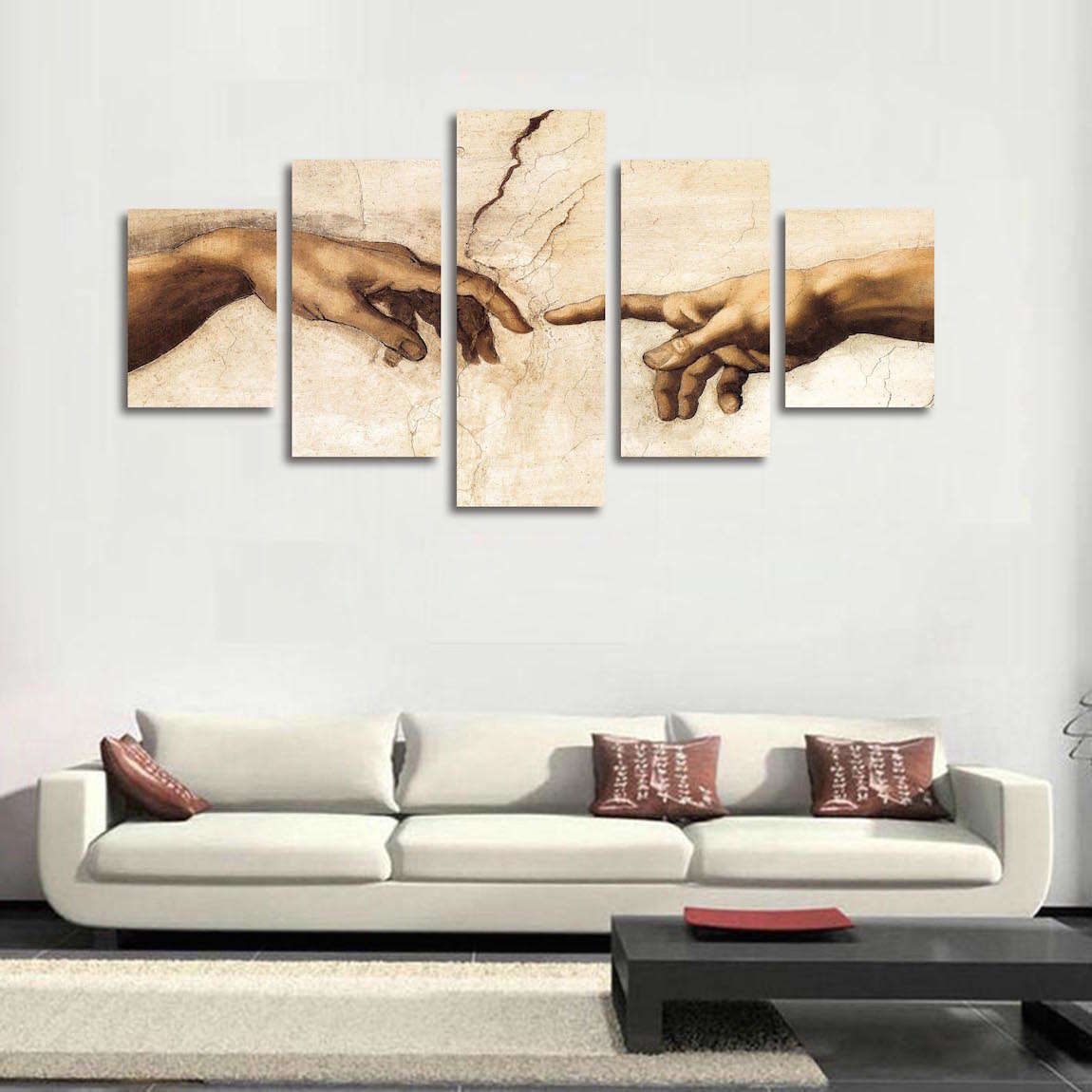 This jaw-dropping wall art inspires peace, promotes concentration, and will blend beautifully with any kind of decoration, infusing your religious beliefs while also looking modern and trendy as well.

Want to transform your house in a way that will surprise you?
There Is No Better Way To Make Over Your Room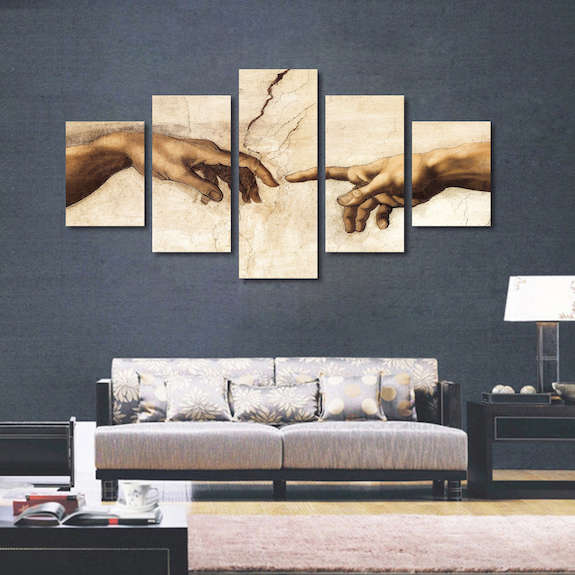 LISTEN: Want to make an impression? There's no better way than hanging up this trendy & fresh multi panel wall art.

SURE: You can go buy a poster. But how cheap (and boring) will that look?

REMEMBER: Most people hang single framed art or cheap posters. YOU will have a unique, beautiful, trendy masterpiece that you and your friends WILL LOVE.


So Why Not Spice Up Your Wall with Affordable Art?