Listen: We want you to feel comfortable enough to place your order right now. That's why we are staking our reputation with these 4 powerful claims:

1) We PROMISE that you will receive the lowest price possible. We have an incredible price match guarantee + 5%. Find it cheaper? We'll match that price and give you an additional 5% discount!

2) We PROMISE that everything that was said on this page is true. Go ahead and order this wall art. If you don't love it, we'll refund your money immediately. (Honestly, we know you'll love it!)

3) We PROMISE there are no additional costs. Free Shipping and No Taxes!

4) We PROMISE that we live and breathe by our motto of providing excellent customer service. We are here to help you anytime you need!

To sum it up, here's WHY you should buy from us:
An amazing price match guarantee + 5%.
Free shipping & Fast 3-5 Business Day Shipping
100% Satisfaction Guarantee
Excellent customer support: we are only one phone call away from you… and always looking for the way to help you!
*Limited Quantities* - Order Now Before They Are All Gone
Scientists say that wall art can reduce stress by up to 75%!
Do you have a plain, boring room?
"Shady" "Trouble Makers" "Outlaws" are your stereotypes. But few things offer the same sense of achievement as skateboarding.

You fail
and you fail
AND you fail...

But the FEELING of finally landing something is unmatched.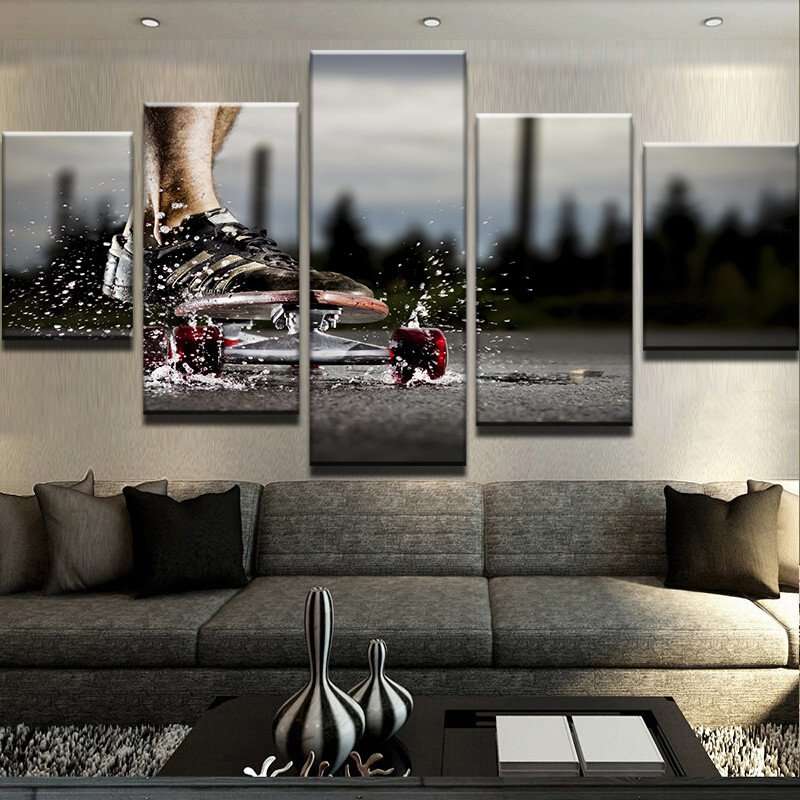 Don't fail with your room. Be proud of your hobby and change how your room looks and feels with this wall art.

These canvases are amazingly bright with beautiful colors that will "fire up" your room in a way you could never imagine.

Because, if we are honest, your house should express what you do and love… just like skateboarding.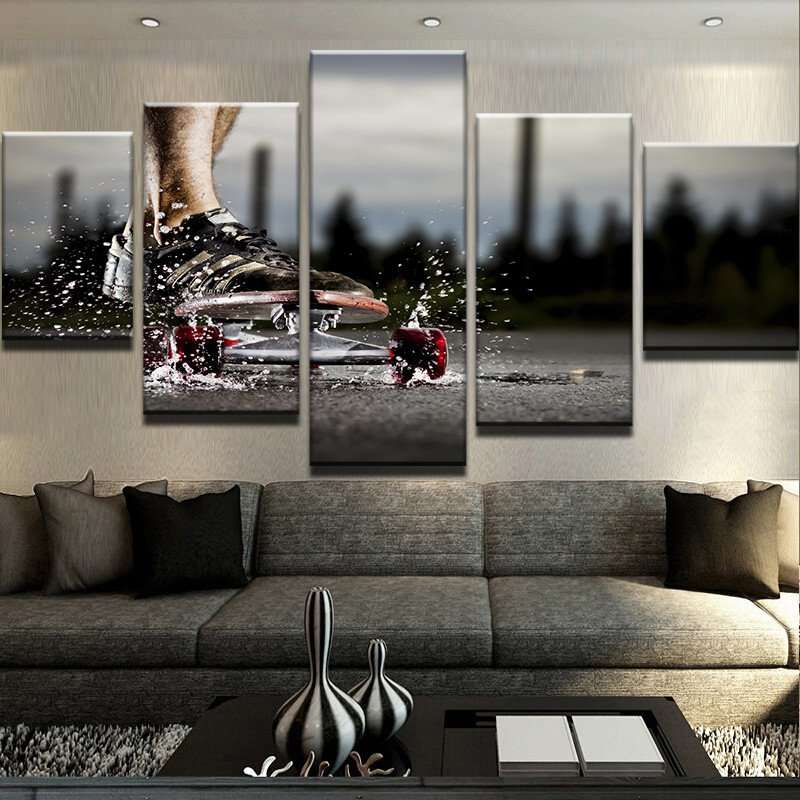 Coming home to find a package on the table. You open the box and see the canvas. Then you pick them up and go to the spot you chose. You hang them up.

Think about how YOU will feel and how awesome you will become when you look at this...EVERYDAY.

Amazing right?

The details, beautiful colors, and impactfulness of its beauty is undoubtedly something that won't go unnoticed with you or your friends & family.



There's No Better Way To Make Over Your Room
LISTEN: Want to make an impression? There's no better way than hanging up this trendy & fresh multi panel wall art.

SURE: You can go buy a poster. But how cheap (and boring) will that look?

REMEMBER: Most people hang single framed art or cheap posters. YOU will have a unique, beautiful, trendy masterpiece that you and your friends WILL LOVE.


So Why Not Spice Up Your Wall with Affordable Art?